TU Delft – Research Exhibition 2017 (Impression)
During the three days of the TU Delft Research Exhibition, on 6, 7 and 8 June 2017, visitors were introduced to the latest technological advancements and research projects of the Delft University of Technology. 175 scientists presented their research, with the help of 2d visualizations and 3D models. I was responsible for designing and building 15 of the 175 visualasations and models. Below you will find a small selection.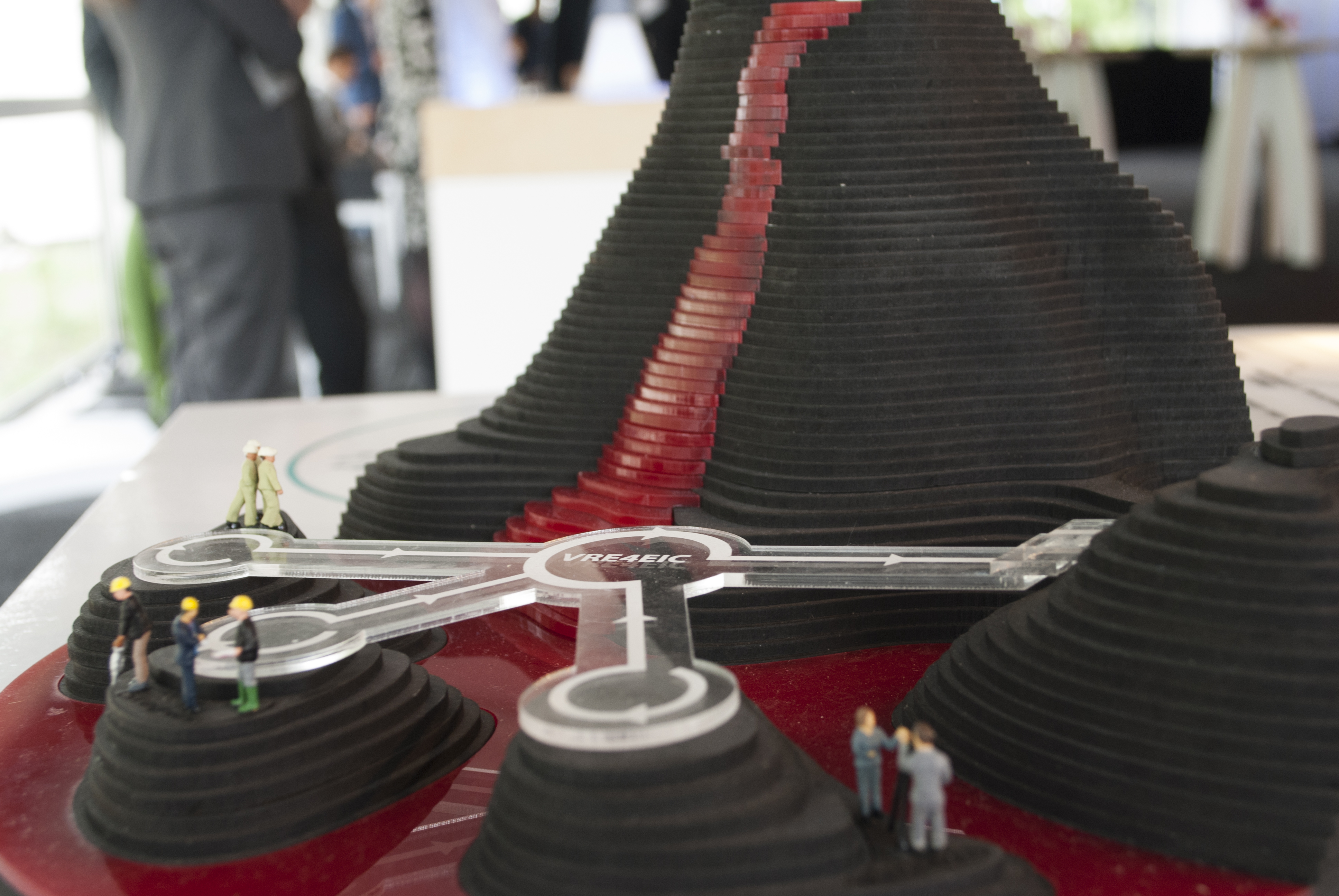 Volcano for Anneke Zuiderwijk – van Eijk.
The volcano served as a physical metaphor for Zuiderwijk – van Eijk's research on a 'Collaborative Virtual Research Environment'.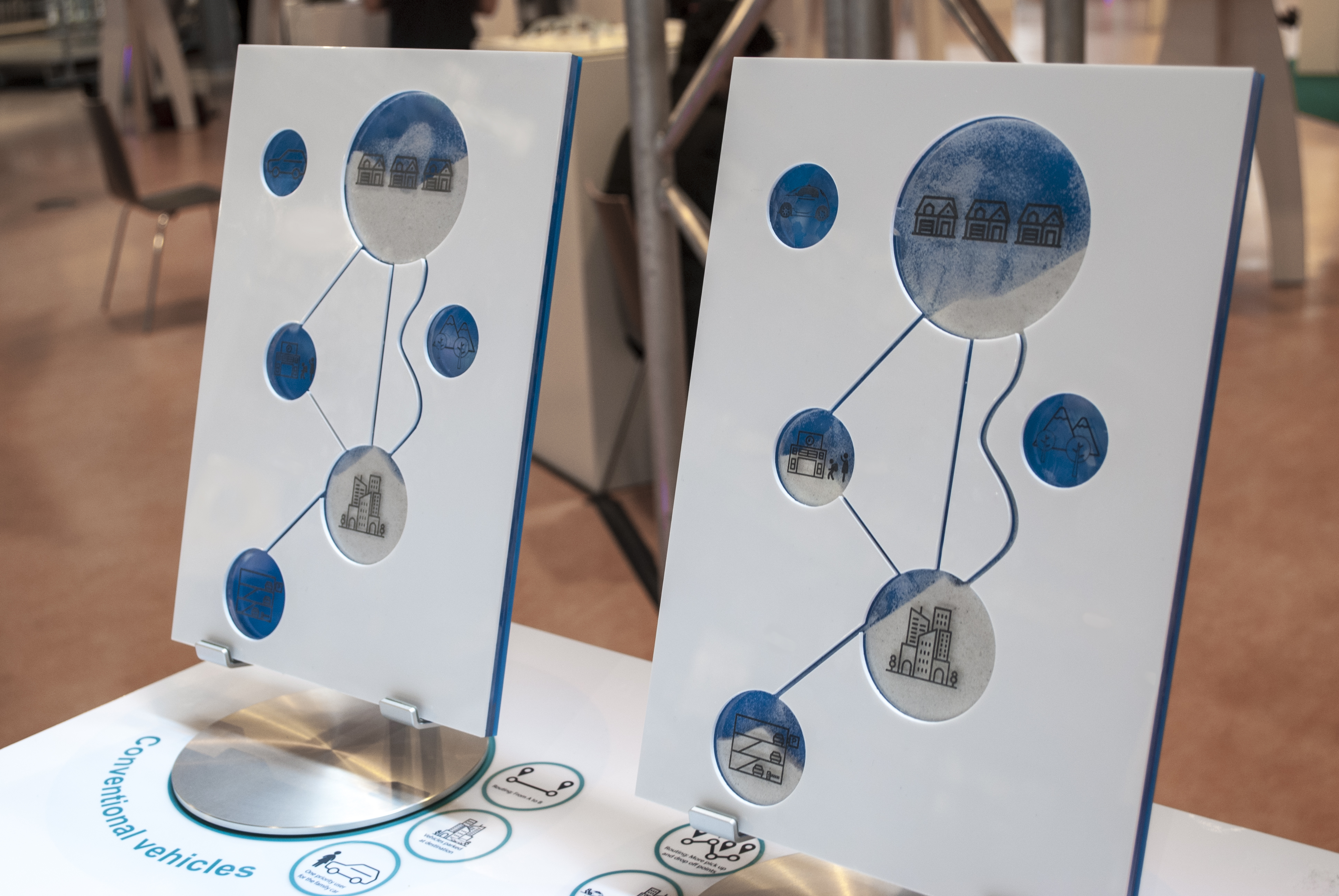 Hourglasses for Goncalo Homem De Almeida Correia.
These hourglasses illustrate 'Automated Vehicles' impact on mobility patterns'. One shows the current situation and the other one the future situation.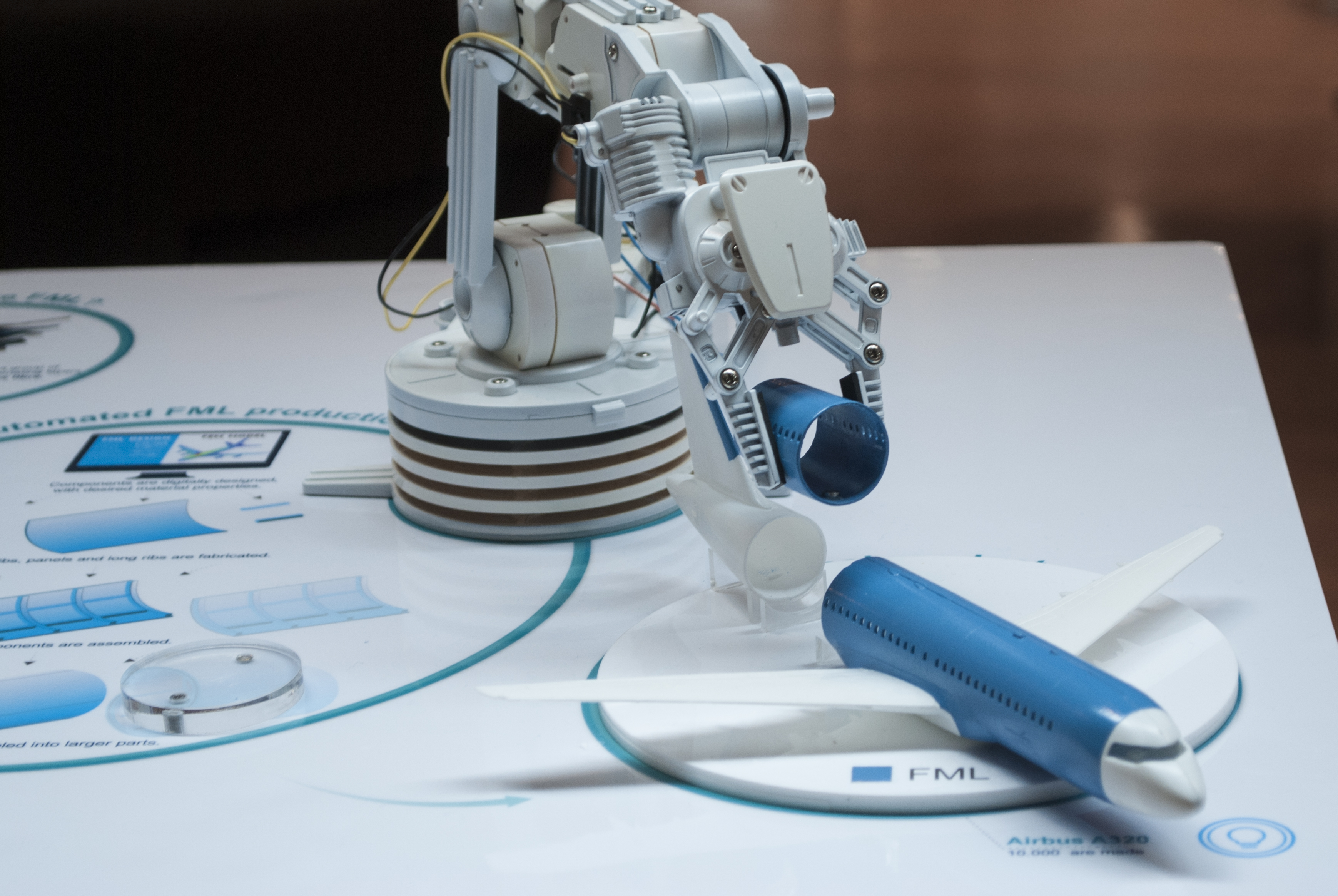 Robotic arm and scale model of a Airbus A320 for Rene Alderliesten & Jos Sinke.
This model is used to illustrate 'Automation of Fibre Metal Laminates application in aircraft design'. Visitors could control the robotic arm to experience the difficulties in automation.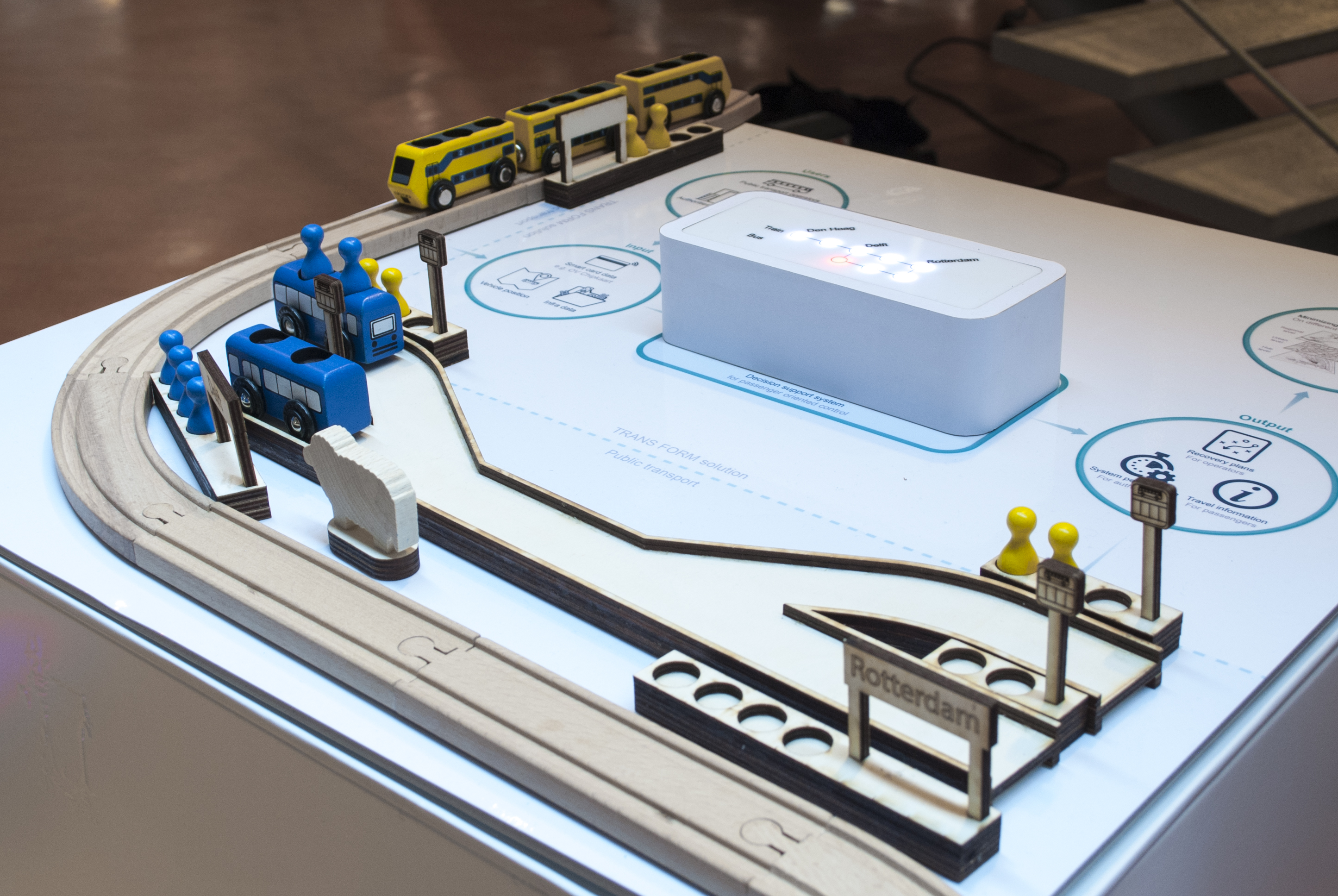 Interactive wooden train set for Oded Cats.
The systems tracks the position of the vehicles and displays this data real-time. The researcher uses this model to illustrate his research on a decisions support system for public transport.