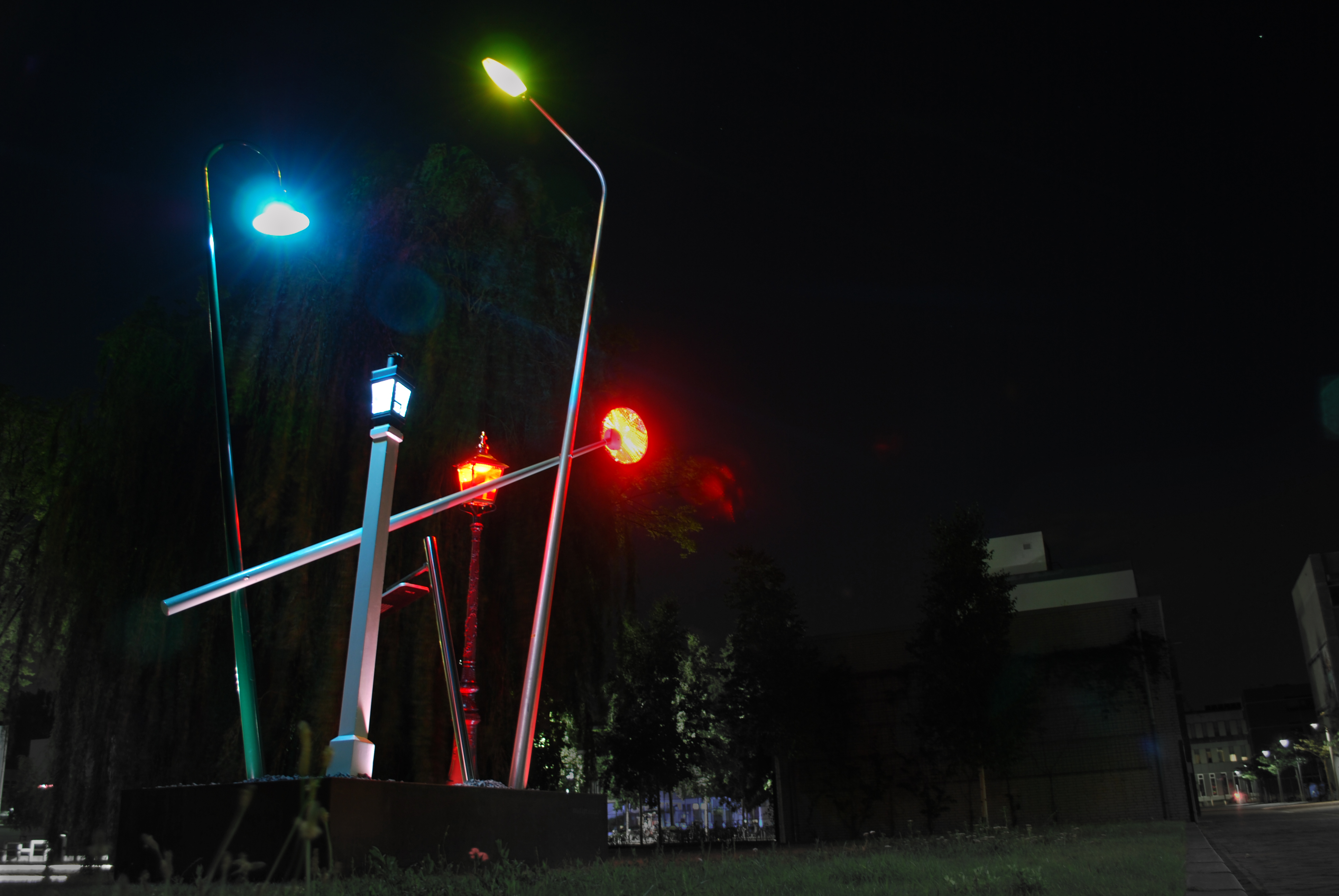 200x400x800
Steel, light posts, stone, styrofoam, LED's, Wood & electronics
Street Light Evolution was created to pay tribute to engineers and their work. The artwork shows the innovation of street lights over the centuries. The street lights are placed in a bouquet formation, resulting in the light posts literally putting each other in the spot lights. This invites the spectator to not only look at the gleam of the street lights, but also to look at the posts themselves and to appreciate all the work behind it.
Street Light Evolution was designed during, but not part of, my  Industrial Design study. I involved twelve TU Delft honours students from various faculties to realize his design. We were able to construct the artwork within three months while following our regular study program.
Street Light Evolution is placed on the TU Delft campus, near the faculty of Industrial Design. It also was on display at the Amsterdam Light festival in 2014-2015, which attracted more than 700.000 visitors.
'This project illustrates the excellent role of an industrial designer in society: the integration of technical developments into designing. It's great that people can now see a real-life example of what our faculty does!'
-Ena Voûte, dean of the Faculty of Industrial Design, 2015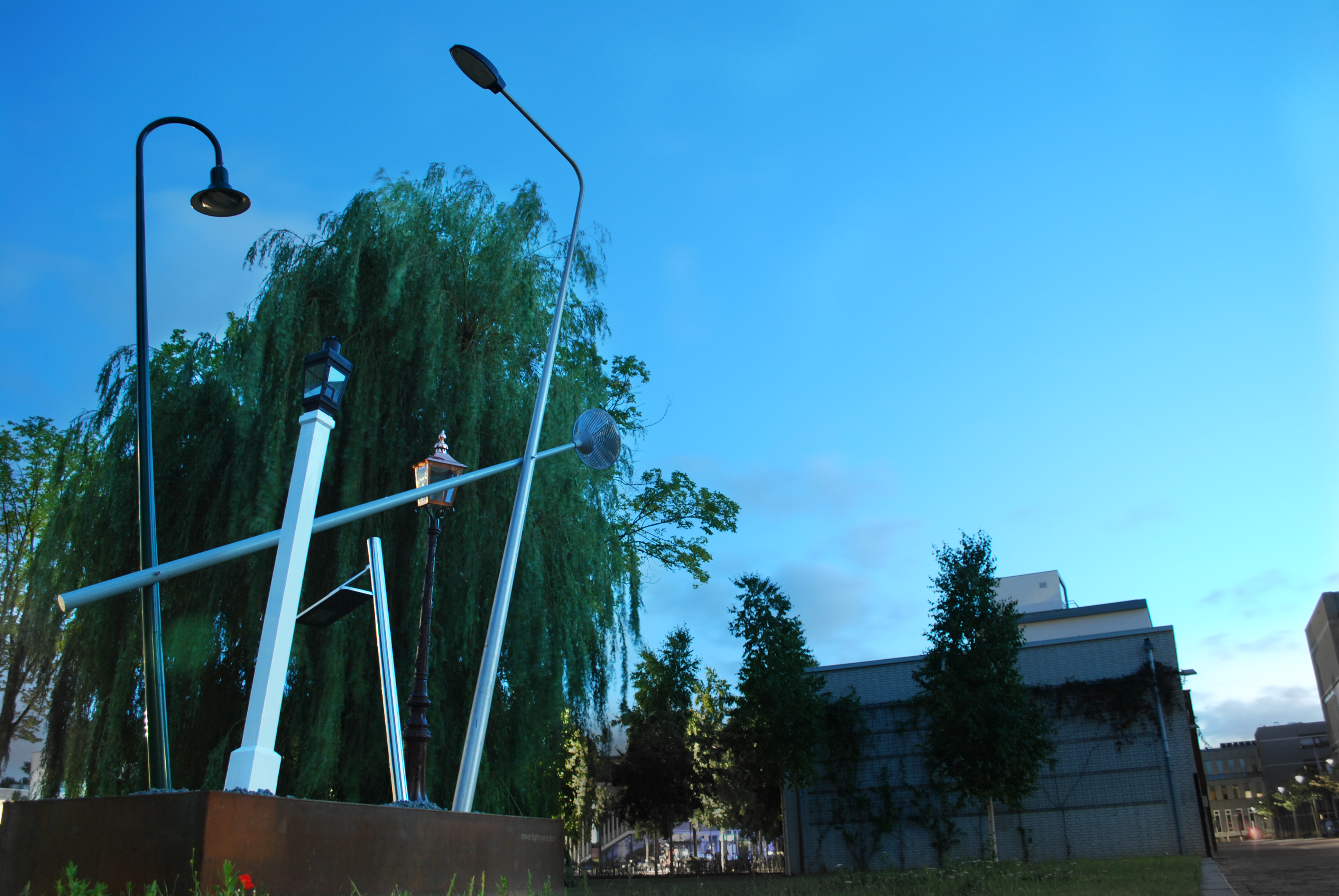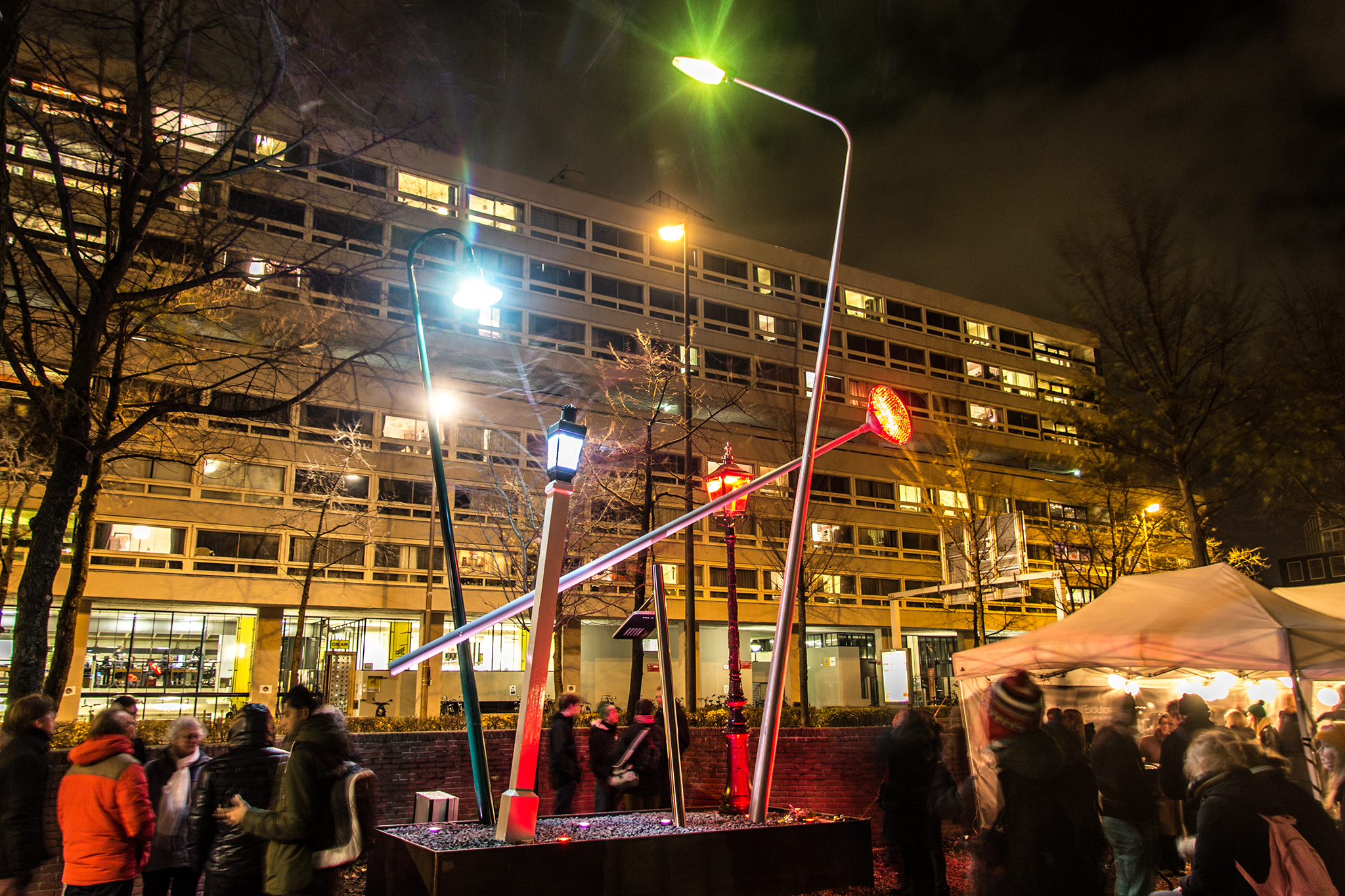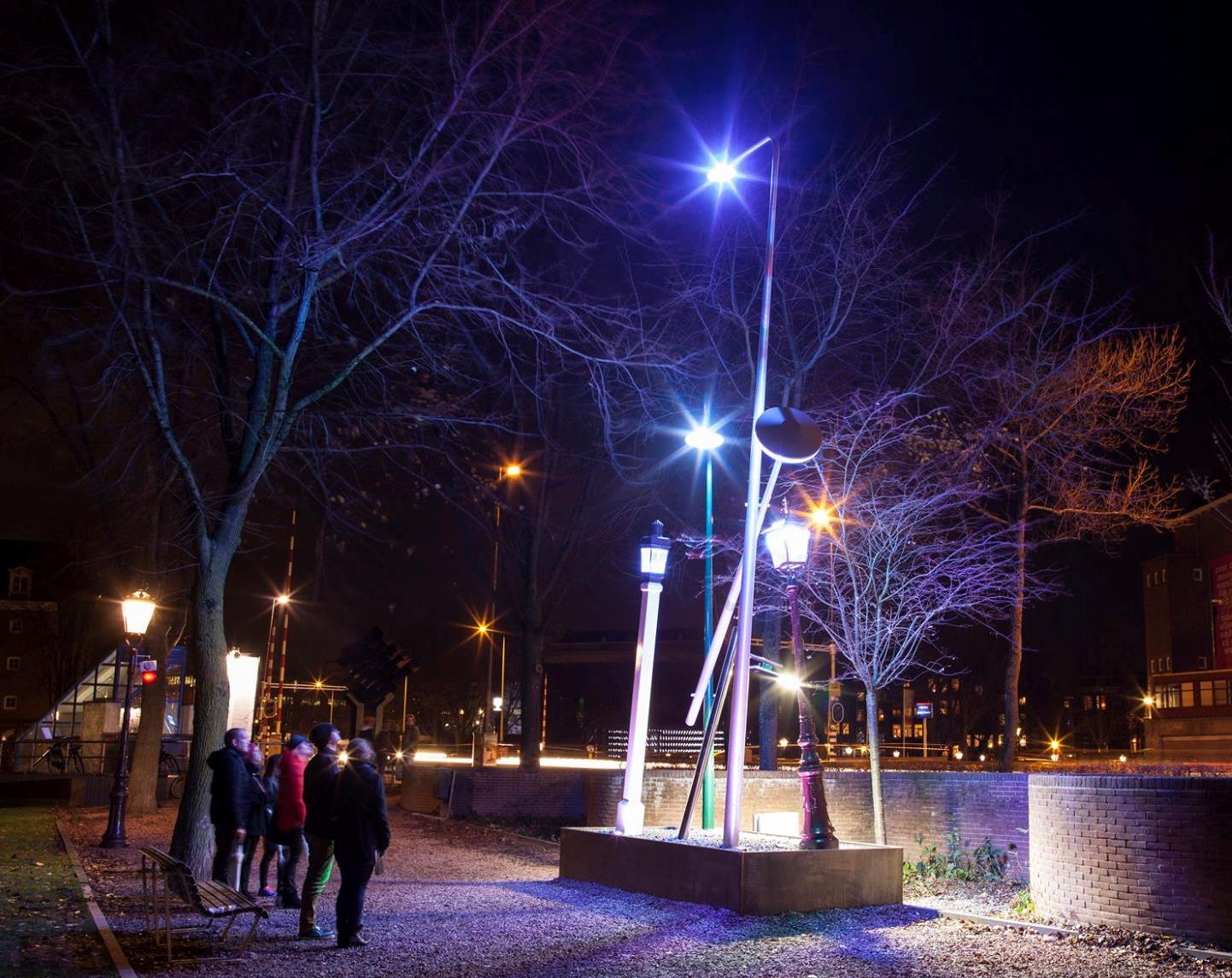 Sponsoring companies: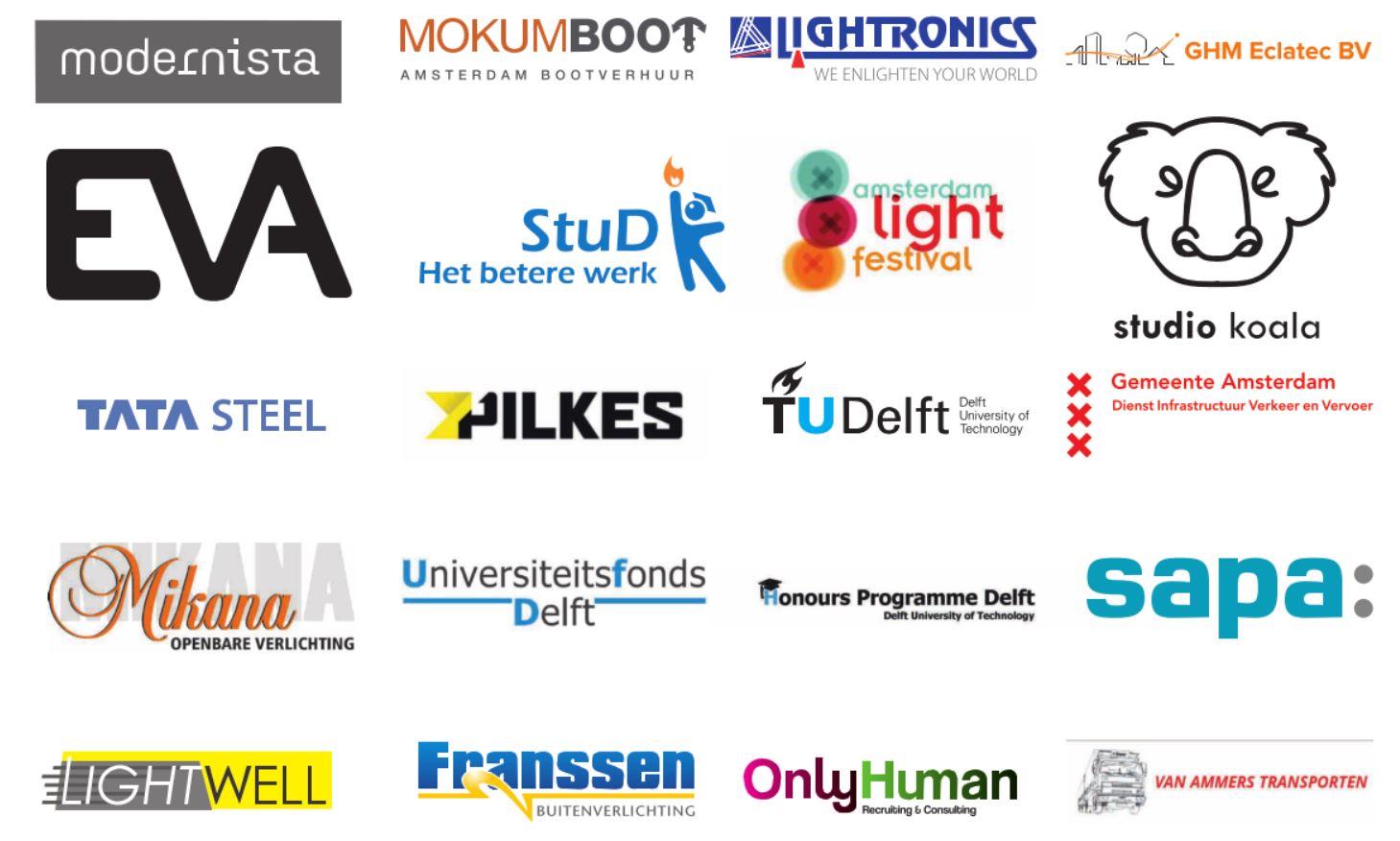 Assembling Street Light Evolution in Amsterdam.

Publications:
–Algemeen Dagblad
–Amsterdam Light Festival
–Amsterdam Light Festival facebook
–E Totaal
–Engineers Online
–LED-Nieuws
–Maxwell
–Monsterboard
–Only Human
–StadskrantDelft
–Tata Steel
–TU Delft news
–TU Delft Twitter
–Schlijper (photo)
–Schlijper (video)
–Verlichting.nl